Repair It
Your Mobility Is My Business
Repairs done in your home or in our shop. 
When it comes to keeping your wheelchairs, scooters and power lift recliners up and running, we're here to help.  We do repairs the right way.  If you have broken home mobility equipment, we are here to make it work for you again.  
Our Highly Skilled Certified Technicians work with most brands and will get you going again in no time.  
Repairs can be done in house or in our shop.  We focus on the urgency of your need and complete the job in a timely manner.  We care about you and getting your equipment going again quickly.   
With each evaluation we diagnose the issue and report back to you for final decisions before any further work is done.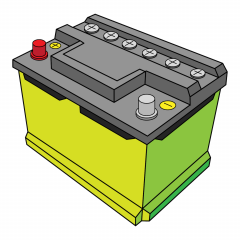 Nothing is worse than your batteries dying on your powered mobility at an in opportune time. 
We ALWAYS* offer a FREE safety inspection on batteries and chargers in our shop by one of our trained technicians.
*Please call for appointment to make sure a tech is available.
We install MK Batteries.  Battery-powered mobility equipment provides you with freedom and independence. None of these precision-designed vehicles, however, can perform to their full potential without a top-quality battery as the fuel source. In fact, choosing the right battery for your equipment can enhance performance and safety, simplify charging and maintenance and, in the long-run, save you time, money and peace of mind.  
Our batteries are recycled with the manufacturer who is dedicated to being environmentally responsible.    
How Can We Help You?
When finished with your inquiry click "SEND" and we answer fast! Otherwise, partial data is retrieved from our server every 3 hours.