Go Back
Ramps
Mobility Wheelchair/Scooter Ramps
At My Mobility Medics we carry products from some of our favorite manufacturers like Harmar, PVI and Merits.  We have a variety of ramps for your needs. The run length depends on the rise from the surface to the ground.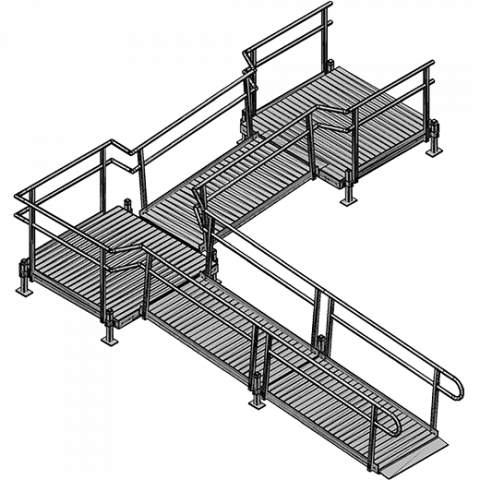 Elevation Modular Ramps
Harmar
Configurable ramp system for residential application
More
Power Chair / Scooter Loading Ramp Calculator

Verticle Rise
Inches
(Vertical height of the loading surface to the ground in inches)
Recommended Ramp Length
Foot Ramps
(Ramp Length needed to load a Power chair / scooter when not occupied)
Note: Please use this scooter & wheelchair ramp calculator ONLY AS A GUIDE for determining the ramp length you need to load your wheelchair or scooter into a vehicle.  This is NOT for occupied chair entry ramps.  See ADA specifications below. 
ADA Ramp Specifications
Ramps may have a maximum slope of 1:12.
Ramps must be a minimum of 36 inches wide. ...
All edges must be protected to keep anyone from slipping off.
All ramps shall have top and bottom landings as wide as the ramp itself and at least 60 inches long.
Landing size must be at least five feet square.