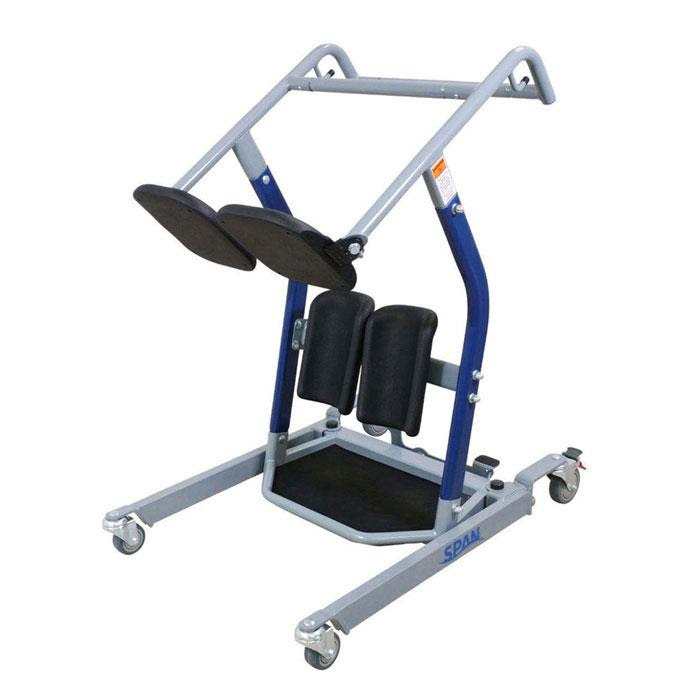 F450T Standing Transfer Aid
Span America
Span America F450T standing transfer aid is designed to make transport quick and simple while encouraging weight bearing as well as maintenance of trunk and upper body strength.
F450T stand-up patient lift is the ideal solution for patients with the ability to participate in their own transfers. F450T standing transfer aid has swing-away padded seat for secure, comfortable transport and the underbed clearance allows use with most low beds. The dual, contoured shin pads offers added stability and non-slip footplate provides stable base for transfer.
How Can We Help You?
When finished with your inquiry click "SEND" and we answer fast! Otherwise, partial data is retrieved from our server every 3 hours.