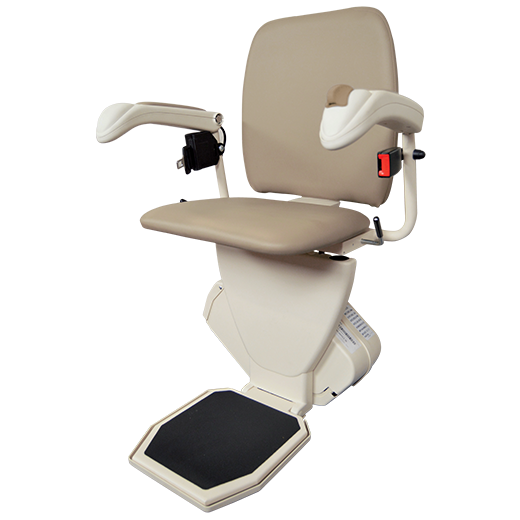 Pinnacle Premium Stair Lift SL600
Harmar
Exceptionally compact, Pinnacle boasts a 350 lb capacity with a wide, comfortable seat that swivels at the top landing to aid in safely entering and exiting the lift.
Conquer Your Stairs and Enjoy Your Home on All Levels
Whether due to an injury or illness, age or ability, if the thought of getting up and down a staircase becomes more challenging, a stairlifts or chair lift isn't just a convenient addition to your home, it's a necessity. A stairlifts allows a house to be a home, not a hindrance.
How Can We Help You?
When finished with your inquiry click "SEND" and we answer fast! Otherwise, partial data is retrieved from our server every 3 hours.