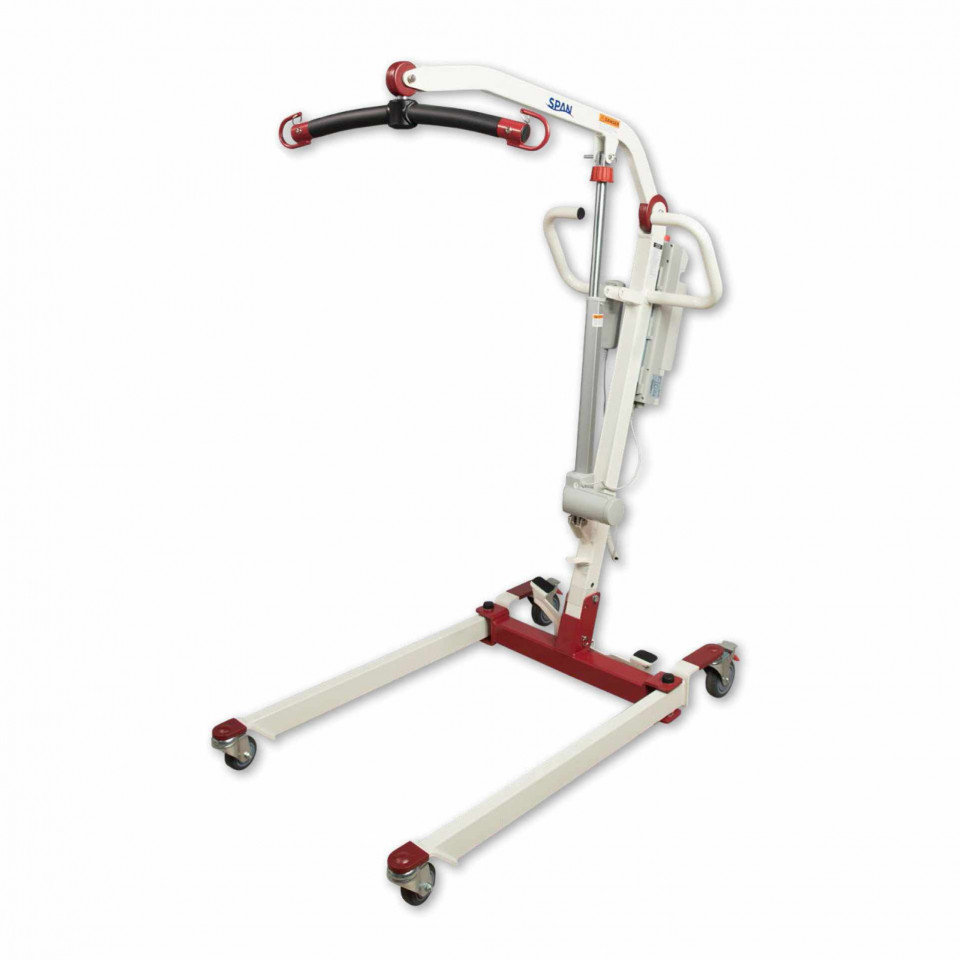 F400 Foldable / Portable Patient Lift
Span America
Best Seller the Span F400 Foldable/Portable Patient Lift is designed for patients needing the maximum level of assistance during transfer.
It should be used for:
Patients who are completely dependent on caregiver for transferring
Paraplegics/Quadriplegics
F400 features:
Easy operation: Simple charging; audible/visual indicators; locking rear casters
Safe and Reliable: Redundant controls; overload protection; emergency lowering
Folds flat simply and quickly for transport and storage; fast, hassle-free assembly
Powerful yet maneuverable: 400 lbs. safe working load provides flexibility in a compact footprint
Slings sold separately.
More info on the manufacturer site.
How Can We Help You?
When finished with your inquiry click "SEND" and we answer fast! Otherwise, partial data is retrieved from our server every 3 hours.