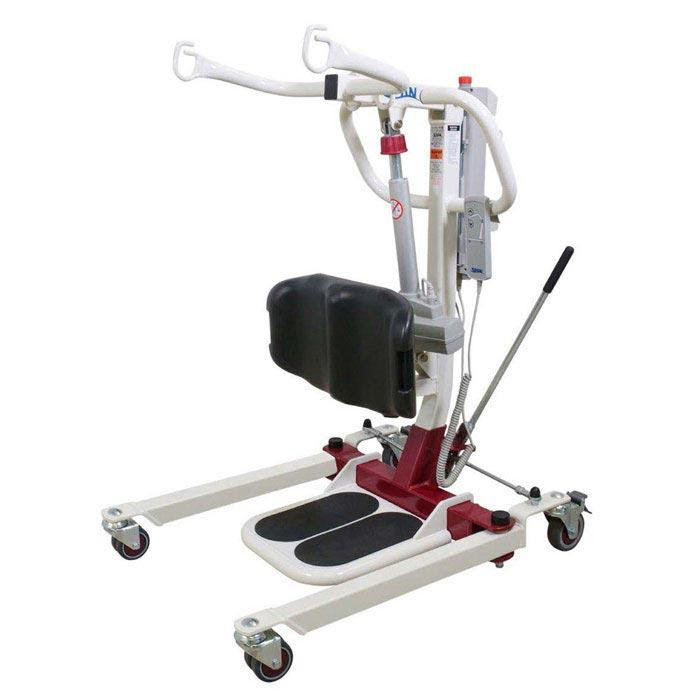 F500S Powered Sit-to-Stand Patient Lift
Span America
F500S sit-to-stand aid is essential for safe, efficient patient transfers between bed, chair and commode.
Span Sit to Stand Videos and More Info
Span America F500S powered sit-to-stand patient lift with manual base is compact, easy to maneuver and delivers a winning combination of safety, simplicity, and value. F500S powered sit-to-stand lift features contoured knee pad which is height adjustable. The F500S lift has LCD battery level display; audible low-battery indicator and 2-button pendant with LED indicator. F500S powered sit-to-stand patient lift has manual base which is easily widened with a leg opening lever. An underbed clearance feature allows use with most low beds.
How Can We Help You?
When finished with your inquiry click "SEND" and we answer fast! Otherwise, partial data is retrieved from our server every 3 hours.