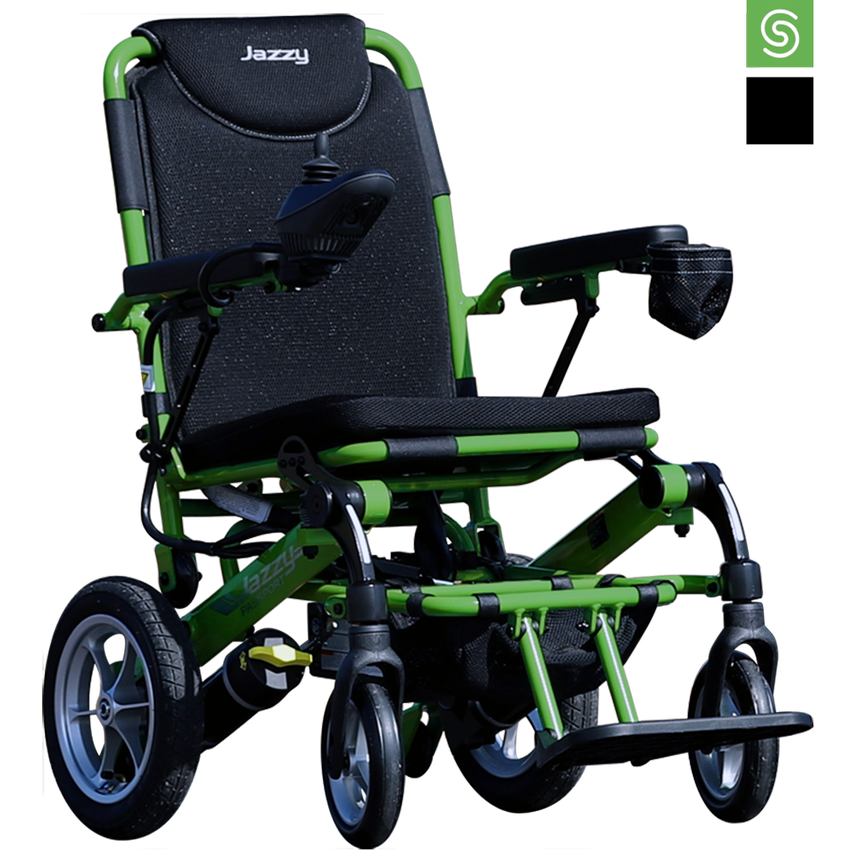 Jazzy® Passport
Pride
This compact power chair has plenty of storage and folds in just a few steps to make airport check-in effortless.

We currently have 1 in stock with the 18AH battery.
How Can We Help You?
When finished with your inquiry click "SEND" and we answer fast! Otherwise, partial data is retrieved from our server every 3 hours.