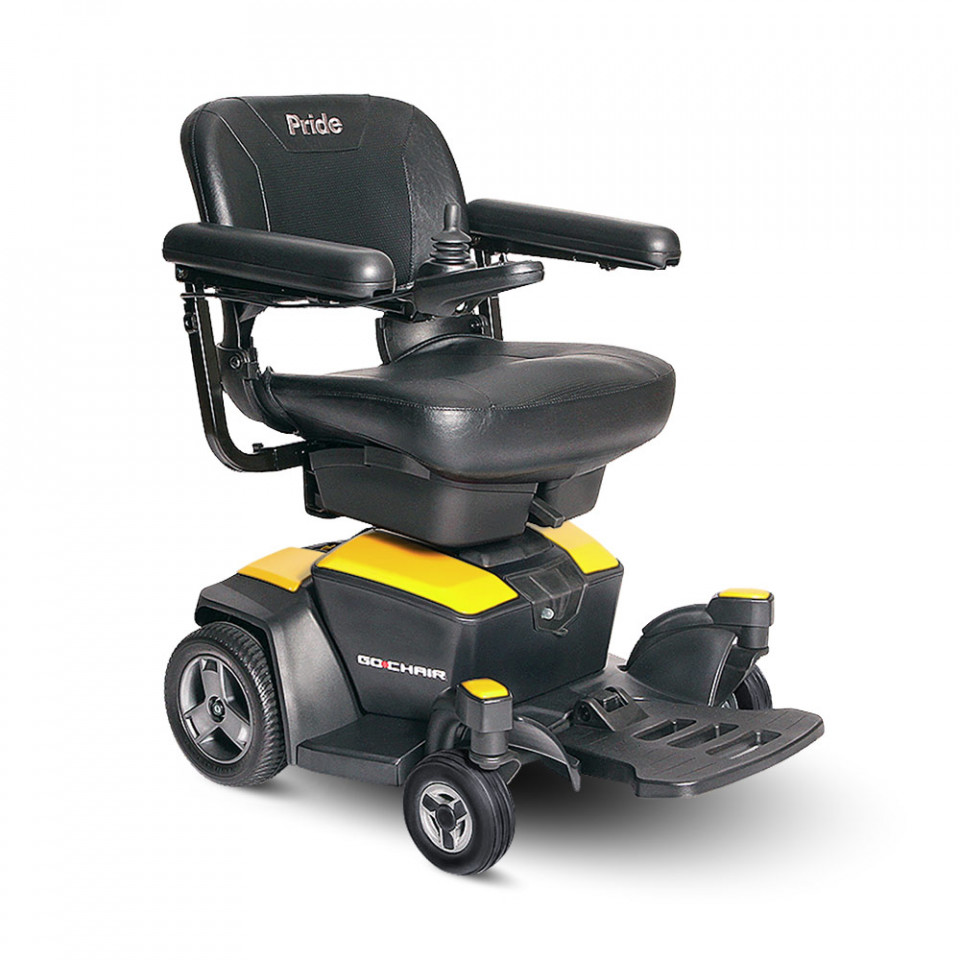 Go Chair Med
Pride
The Pride Go-Chair has been a long time favorite for travel powerchairs due to its quality, durability, style, and ease of transport. The Go-Chair MED adds several desirable options to the already great Go-Chair.
A 20" wide seat included. The seat will swivel with the ability to lock in place at 5 different points for convenient transfers or positioning. The armrests are height and width adjustable to help you find your most comfortable seated position.
The newly designed front caster wheels featuring easement wheels makes clearing thresholds of up to 40mm much easier.
Another nice addition is a limited rear wheel suspension which will give a smoother ride over uneven surfaces.
Key Specs
Drive Range: 8.60 miles
Top Speed: 3.70 mph
Heaviest Piece: 36 lbs.
Turning Radius: 25.50"
Weight capacity: 300 lbs.
Weight: 128 lbs.
$2,539.00
How Can We Help You?
When finished with your inquiry click "SEND" and we answer fast! Otherwise, partial data is retrieved from our server every 3 hours.